One Clinton is a rare collection of modern homes inspired by the historic and graceful surroundings of Brooklyn Heights. With its grand proportions, hand-crafted limestone façade and meticulously designed interiors, One Clinton is an iconic addition to one of the city's most beloved neighborhoods.
Building
Overlooking Cadman Plaza Park, One Clinton's unique triangular silhouette is an iconic addition to the neighborhood.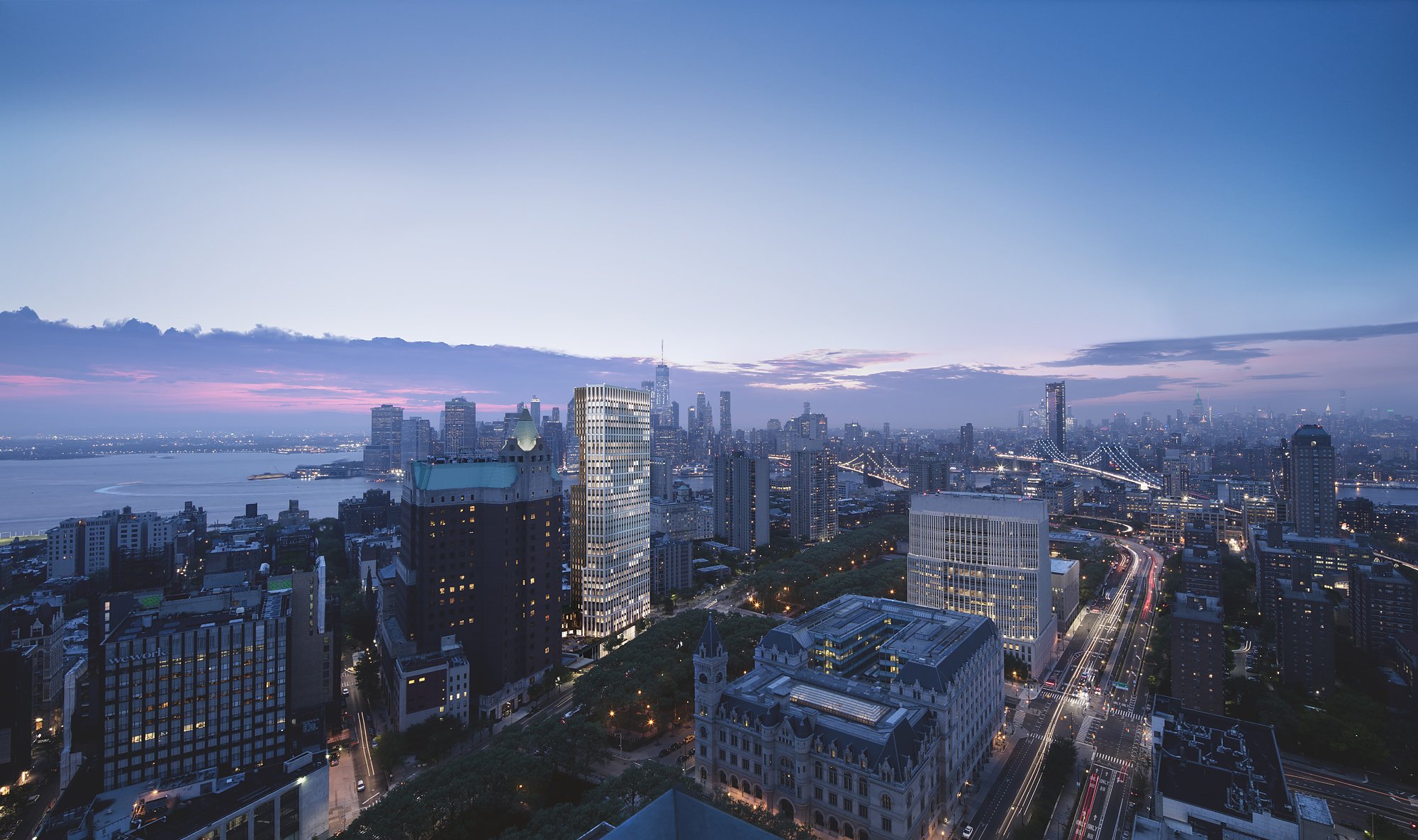 One Clinton sits at the apex of historic Brooklyn Heights, a neighborhood beloved for its beautiful brownstones, civic architecture and parks. One Clinton's residential entrance on quiet, tree-lined Clinton Street is stately and refined.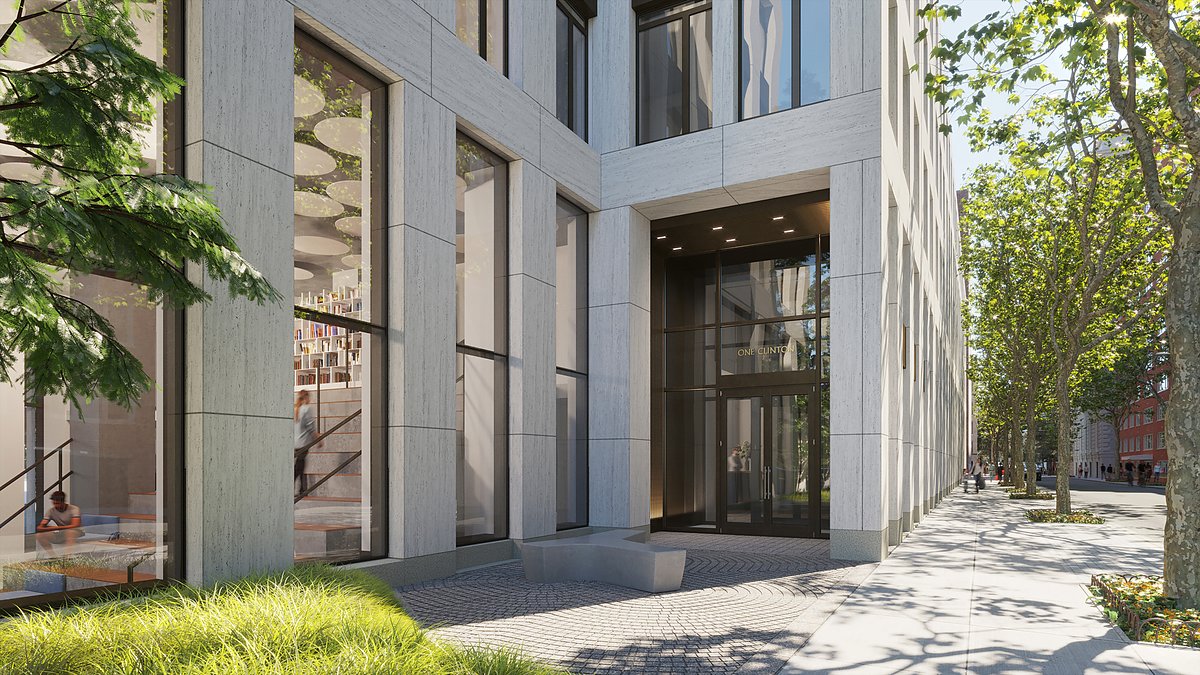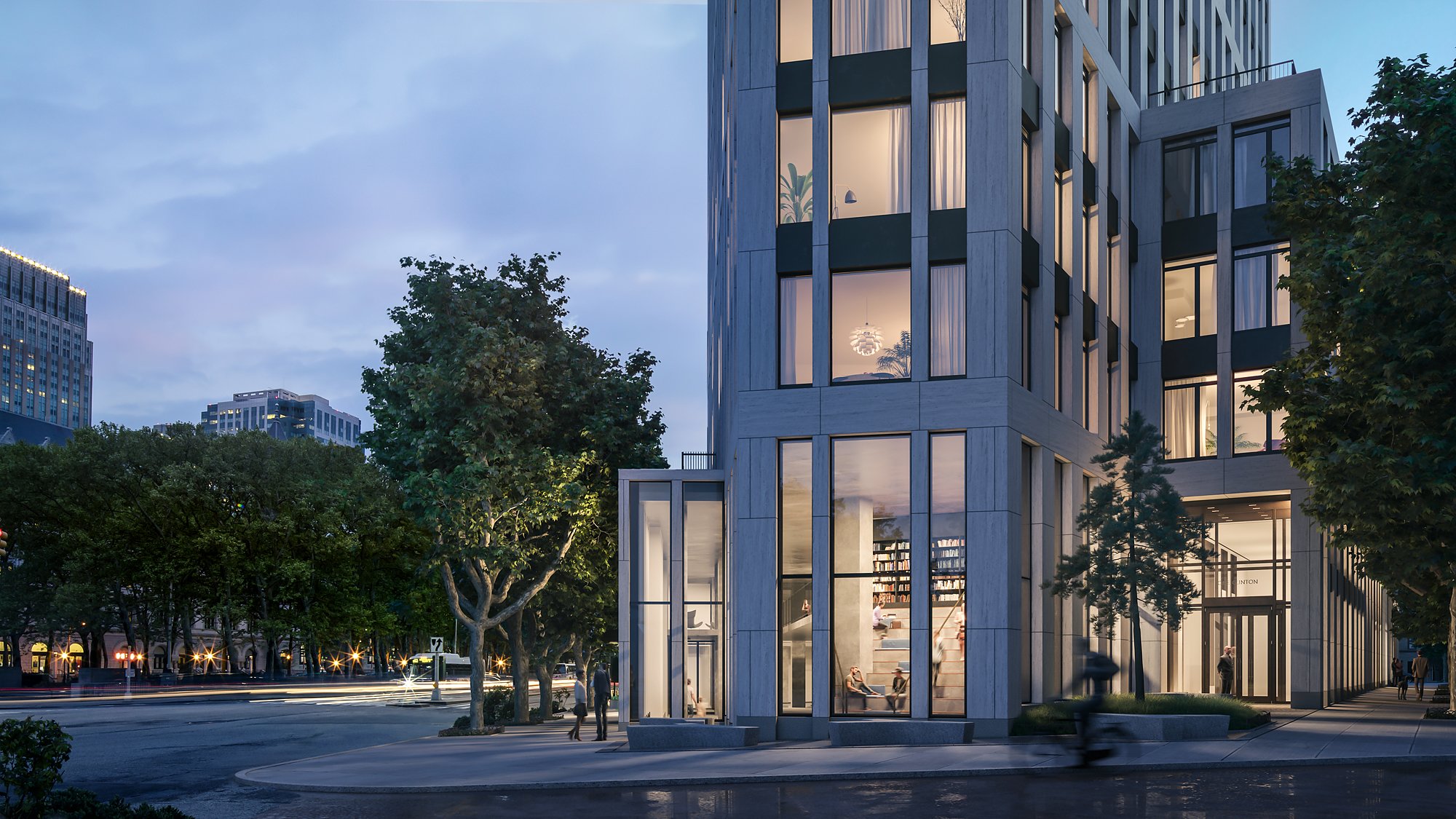 A state-of-the-art branch of the Brooklyn Public Library anchors the ground floor of One Clinton and provides an unparalleled amenity for residents. At over 26,000 square feet, the library will be the largest branch in Brooklyn. Designed by Marvel Architects, the space will feature an expansive double-height reading room, a light-filled children's area and an amphitheater.